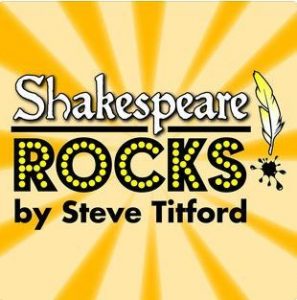 Hello all
As you will know, we had aimed to have the DVDs of our excellent Summer production – Shakespeare Rocks! ready for September. Unfortunately we have been significantly delayed by a number of technical issues during the production process. Many apologies for this, however, I am now able to confirm that the DVD of Shakespeare Rocks will be available from Monday 30th October for full release. This means that if you have already put down a deposit or expressed interest / reserved a DVD, your copy will be available from the office straight after half term (balance will be payable upon receipt as appropriate). Apologies once again for the production delay.
If you would like a DVD but have not yet reserved one; or you would like additional copies, new orders can now be taken (with a very short production time).
Do also watch out later this term for some other exciting releases before Christmas.
Best wishes