This morning, Class 2 had a very exciting visitor. An archaelogisit called Faye came to talk to us about the excavation project happening at South Molton Rugby Club. She brought lots of exciting artefacts for us to hold and look at.
These included a bronze axe, a deer pelt, arrow heads and a giant horn from a cow! The children really enjoyed holding all these objects and talking about the Bronze Age.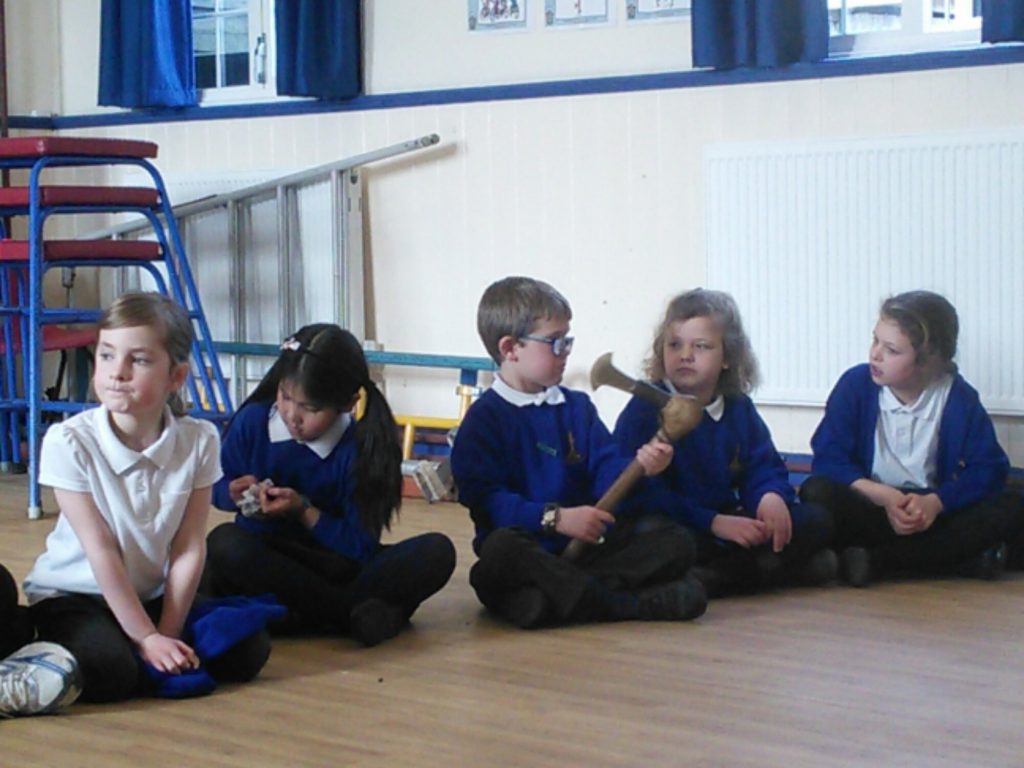 Faye then dressed Iris up to look like someone from the Bronze Age. She used a wool blanket and a brooch.
The children filled in fact sheets about their favourite item that Faye had brought. Class 2 had a brilliant morning and are hoping to be able to visit the excavation in South Molton soon!
Miss Whapham