Class 1 have been very busy over the past couple of weeks!  From learning about Under the Sea, we then learnt about pirates and had fun walking the plank – of course this was improving our balance and coordination too!
We then started thinking about our wonderful world and what we can do to help look after it.  We learnt about recycling and how we sort our rubbish: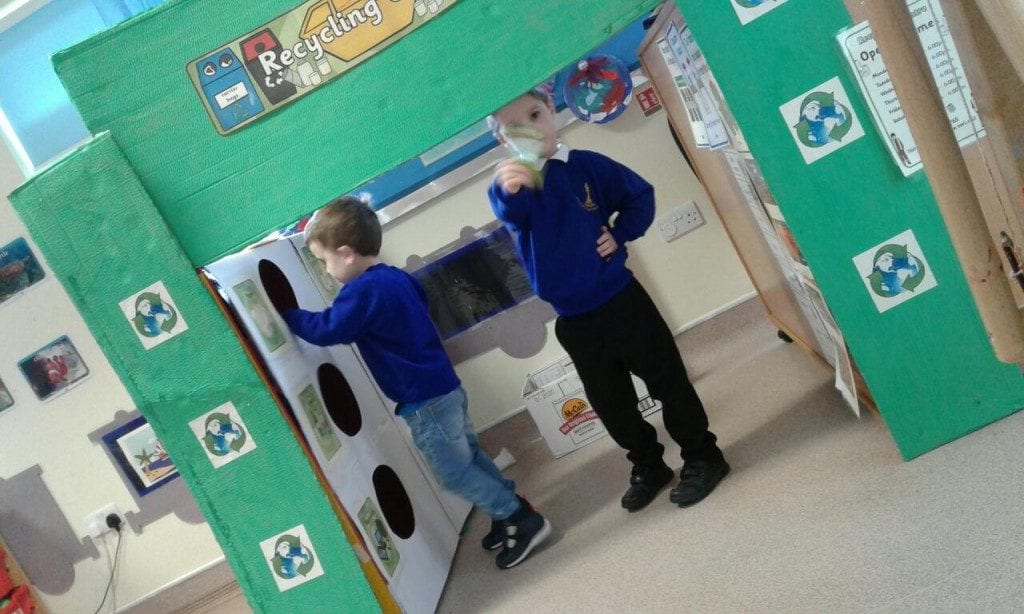 In the words of Bob the Builder – Reduce!  Reuse!  Recycle!  This led nicely into children building outside and enjoying the dry weather whilst working together to get the job done! 😉  We really have seen some excellent teamwork in using resources for building.
We have also kept busy learning new sounds and finding objects that begin with those sounds.  We've all had a go at writing those letters in the precursive style, reception in their handwriting books and Nursery on the Interactive Whiteboard.
… and last, but not least, we've been busy in maths learning the names and properties of both 2D and 3D shapes, practicing our counting and learning about estimating and then how we check how many we actually have by counting!
Busy, busy!  Lots of learning, lots of teamwork, lots of progress and importantly, lots of fun!
The Class 1 Team 🙂