…we're going to catch a big one!  What a beautiful day, we're not scared!
This half term we have been learning about Traditional Tales; we have had lots of fun with Jack and the Beanstalk!
We have been counting leaves…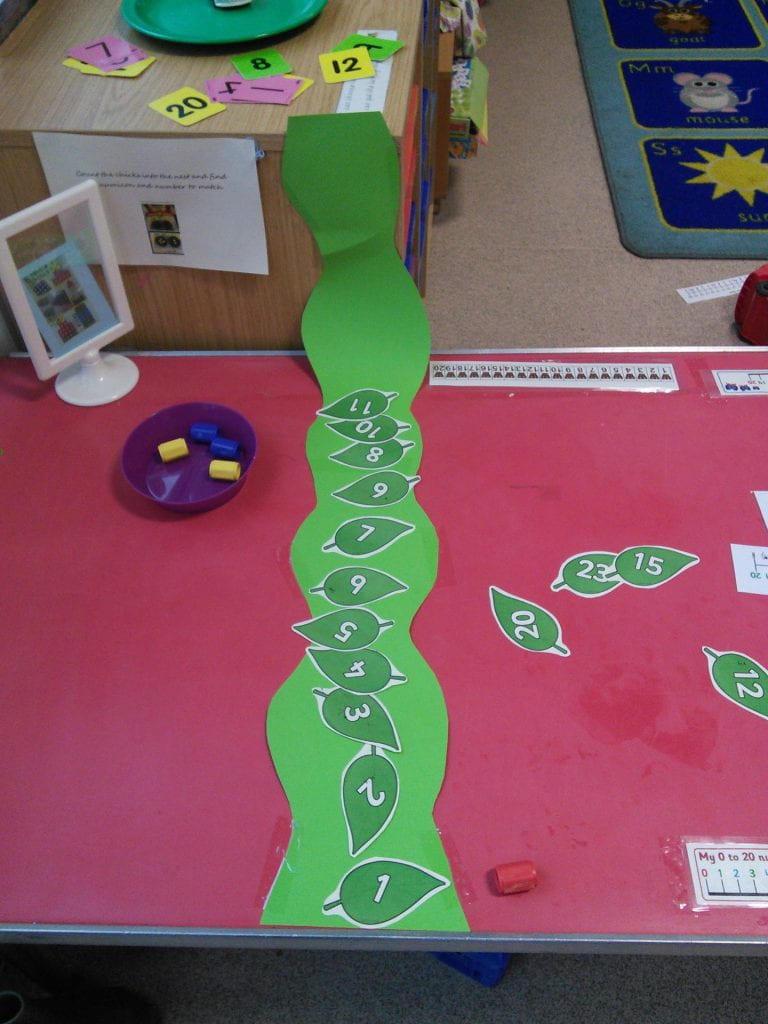 We have been planting magic beans…
We even made some beanstalk cakes!
We made a beanstalk:
We acted out the story:
…and we measured the beanstalk and beans:
This week we have also included a more recent classic children's favourite and went on our very own bear hunt this afternoon…
We actually found a real live bear hiding in her cave!
We also found some time to be scientists and carry out our very own science experiment to find out how plants take up water.  We added different colour food colourings to some water and then put our white tulips in the pots of different coloured water.  We were all very excited, (children and adults!)
We were surprised (and excited!) at how quickly the white petals started to show signs of red and blue from the food colouring.
… and by the next morning the results were amazing!
We could even see that the colour had been taken up into the leaves.
A very busy few weeks of learning and fun! 🙂