Class 3 took part in an interactive science assembly based at Dulverton Primary School today. The children loved learning about chemistry and the experiments demonstrated, in particular the exploding hydrogen balloons and super fast freezing properties of liquid Nitrogen.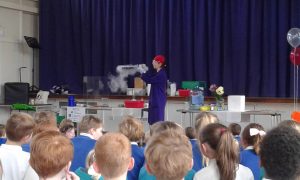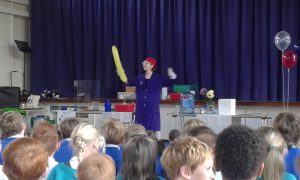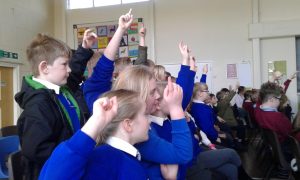 Our children were engaged and enthralled by the experiments on view today with many answering questions and even volunteering to take part in front of the rest of the schools in attendance.
Well done to all the children for exceptional behaviour, as always, and for having the confidence to speak out in front of others.
Mrs Scandrett